Timeout Hong Kong, Nov 2017
Posted on November 30 2017
Talking Shop: Susanna Soo
We speak to the award-winning fashion designer about her ready-to-wear label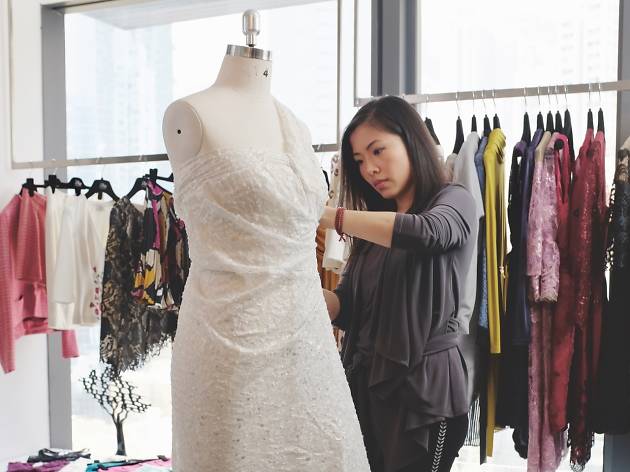 Hong Kong creative Susanna Soo has long maintained a passion for fashion. Tired of her prosaic career in web design, she gave it all up and entered the fashion world in the USA so she could follow her dreams.

What happened next was, indeed, a dream come true for the Hongkonger. Upon graduating from the prestigious Parsons School of Design in New York in 2008, Soo worked for fashion designer Diane Von Furstenburg in the same city. The recipient of Moma San Francisco's 2008 Arts of Fashion Designer Award, Soo was then awarded an apprenticeship at Parisian couture house Anne Valérie Hash.

Her fashion education complete, Soo came back to Hong Kong after a 10-year absence to establish her own company, S Nine, in 2009. "It encapsulates what I believe about fashion," she explains about the high-end, ready-to- wear brand, before adding: "[My clothes are] 
a balance between functionality and beauty. They are classic pieces with versatility, premium fabrication and a modern feminine tailoring." Soo's designs are inspired by the women she envisages wearing them. This is reflected not only in the creations themselves but in the names too. She tells us: "I like to associate each piece I design with a girl I know, or a character in a movie or book that would suit the feeling of the design most."

After 18 collections and 14 shows, it's still all about the little details for Soo, whether that's hand draping the fabric on her signature dresses for a natural, flowing effect or individually placing pieces of lace on a silk blouse. S Nine's autumn/winter 2017 collection was released in August and, according to Soo, delivers 'soft silhouettes with a romantic touch and added inspiration from Madame Butterfly'. For more information visit snineonline.com.